Children steel wall pool set Child height 0.90m - 1.50m diameter circular tanks from
from 319,00 EUR
incl. 19 % VAT excl. shipping costs
Product.Nr. 007101
delivery time 2-4 Business Days
Children steel wall pool set Child height 0.90m - 1.50m diameter circular tanks from
Children's swimming pool CHILD - steel wall pools from Ø 1.50m

Pool Aquarium optics of children for "really cool" found.

Steel wall galvanized thickness 0.60 mm in height 90 cm, outside additionally coated with polyester and lined with protective varnish.

All tanks are supplied with our extremely stable PVC Combined handrail. Quality feel every day, because the more stable the handrail, the more stable the upper edge of the pool. We are convinced that this stability and therefore offering 15 years warranty on the stability of our handrails! The bottom rails are also supplied from rigid PVC in blue.


The inner shell is made of UV-stabilized PVC film with Einhängebiese in thickness 0.4mm, AQUARIUM OPTICS. Circular tanks require no additional support structure.

Cutouts for skimmer EBS 1000 / Miniskimmer and 2 "inlet nozzle are pre-cut.

As Above, partially recessed or built.

We recommend the inner shell with an additional floor mat to protect against mechanical damage.

Built-in tanks must be backfilled with lean concrete.

Scope of delivery:

0.6mm steel wall

Inner foil Aquarium Optics 0.4mm

PVC Combined handrail

Rigid PVC bottom rail

Size:

Please make your selection above?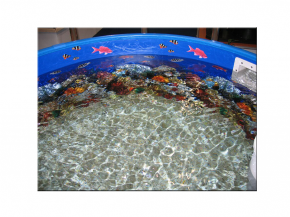 Children steel wall pool set Child height 0.90m - 1.50m diameter circular tanks
319,00 EUR
incl. 19 % VAT excl. shipping costs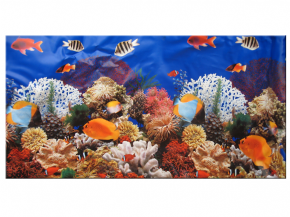 Children steel wall pool set Child height 0.90m - 3.50m diameter circular tanks from
475,00 EUR
incl. 19 % VAT excl. shipping costs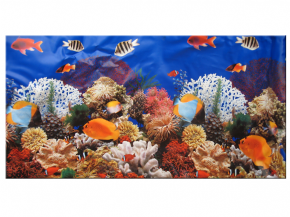 Children steel wall pool set Child height 0.90m - 3.60m diameter circular tanks from
482,00 EUR
incl. 19 % VAT excl. shipping costs